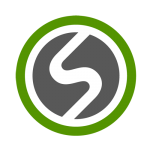 Kurzbeschreibung
Elena Ban is 15 years old girl with big dreams of becoming an olympian. She broke few national records on 800m and 600m and already has entry standards for U16,U18 and U20 world championships.
Beschreibung
Dear Sponsors,
I am writing to introduce you to Elena Ban, a talented 15-year-old athlete who has recently broken several national records in the 800m and 600m categories. Elena's dedication and hard work have made her one of the most promising young athletes in her field, and we believe she has the potential to make a big impact on the international stage.
As you may know, the world of athletics is incredibly competitive, and it takes a great deal of support and resources to help young athletes like Elena reach their full potential. We are seeking sponsors who can provide financial and other forms of support to help her with her training and competition expenses.
In return for your support, Elena is committed to representing your brand with pride and showcasing your products and services in a positive light. She is also eager to use her platform to inspire and motivate other young people to pursue their dreams and reach their full potential.
We believe that Elena has the talent, drive, and determination to achieve great things, and we are confident that with your help she can make a significant impact in the world of athletics. If you are interested in supporting Elena, we would be delighted to discuss this opportunity further with you.
Thank you for your time and consideration.
Reichweiten / Links
Kennzahlen für Sponsoren
She is always in city news papers and on many websites after her races.
Many people follow her and her club on Instagram and Facebook.
Verknüpfte Profile
Atletski klub Kvarner

(Verein)
Fancybox.bind("[data-fancybox]", { // Your custom options });